Workshops are held in the Library Training Room, Forchheimer 119N. Mouse over a workshop title for details. Click on a title to sign up.

Contact the Reference Department for more information, or to schedule an individual or small-group session.
Loading...
E-mail: askref@einstein.yu.edu.
At the Reference Desk: Mon. - Thurs., 9am - 6pm, and Friday, 9am - 5pm.
Phone: Call 718.430.3104, Mon. - Thurs., 9am - 6pm, and Friday, 9am - 5pm.
Text a Librarian, Mon. - Fri., 10am - 5pm
Text us at 718.407.0761.
Virtual Consultation: Need help, but can't come to the library? Call us at 718.430.3104. We'll show you how it's done -- on your own computer.
Chat, Mon. - Fri., 10am - 5pm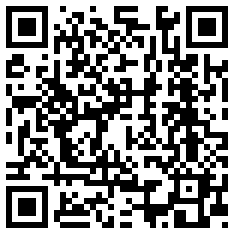 EndNote X7 for Windows*

EndNote X7 for Macs*
Before you upgrade, read about system requirements and word processor compatibility!
*When you open the EndNote program after installing version X7, you will be prompted to install the X7.1 update. Just follow the onscreen prompts and to ensure you have the most up-to-date version of EndNote.
EndNote 7.1 for Windows & Macs is now available
An update for for the the Windows and Mac versions of EndNote was released at the beginning of April. If you have EndNote X7, you should be prompted to upgrade to X7.1 the next time you open the program. This update inlcudes:

Synchronization of Smart and Combined Groups between EndNote Web and desktop

Improvements to PDF import

Improvements to Find Full Text

Details are available on the EndNote website.

Please contact EndNote tech support if you experience "infelicities." (Also, I'd apprecieate it if you would let me know, too.)

Note:

It appears the EndNote versions X5 and earlier are not compatible with Mavericks. As of now, EndNote is not planning to release updates to older versions.If you are using EN X5 or earlier, you can upgrade to EndNote X7.

If you are using Pages with EndNote, you might have to install a plug-in from Apple.

Adding PMCIDs to EndNote Styles
Synchronization with EndNote X6 & X7
***IMPORTANT*** Please, please, please follow the EndNote Web synchronization instructions in this video http://youtu.be/xjsJaKRp3s4 before you try this!!!! It is very different from the File Transfer feature in older versions of EndNote and requires some advance prepartation!!!! Contact me if you have questions.
Information on system requirements and compatibility are available on the EndNote website.
For more information, contact a Reference Librarian by phone, 718.430.3104, by email, askref@einstein.yu.edu, text 66746 and start your message with medlib, or stop by the Reference Desk.
Bibliographic management software makes it easy to collect and organize references to any type of information, from journal articles to multimedia files. The software also allows students and researchers to insert their citations into papers and format them for publication painlessly. EndNote is available from the D. Samuel Gottesman Library.
This Guide will help you
Windows Installation

Double click the EndNoteX7.exe file
Accept the default settings and agree to the license terms.
Macintosh Installation

After downloading, double click the EndNoteX6_Mac.dmg file.
An installer should open on your desktop.
Drag the EndNote Folder to the Applications folder on your Hard Drive.
When you click on the EndNote icon in its folder in Applications,EndNote will walk you through the setup process.
Accept the default settings and agree to the license terms.
Before updating EndNote
Check EndNote's Compatibility & Requirements page. The current version and one previous version is available for download.
Make a backup copy of your library. The easiest way to do this is to go to File > Compressed Library > Accept default settings. This will create a compressed version of your Library, including all file attachments. The file will have a .enlx extension.
Nancy Glassman
Contact Info
D. Samuel Gottesman Library
Albert Einstein College of Medicine
1300 Morris Park Ave.
Bronx, NY 10461
T: 718.430.3108
F: 718.430.8795
Send Email